THE SCHUNDLER COMPANY
PERLITE AND VERMICULITE PRODUCTS SINCE 1951
Welcome to The Schundler Company's Website
---
The Schundler Company is the oldest and largest producer of perlite and vermiculite on the east coast of the United States, and maintains the largest and most comprehensive site about perlite and vermiculite on the internet.
If you want to learn about The Schundler Company, or about perlite and vermiculite, please read on. With over 170 pages and growing, this web site is probably the most comprehensive source of information about the many uses of perlite and vermiculite.
Operating four vermiculite furnaces, three perlite furnaces, and three batching lines, the company produces both regular expanded aggregates and products, and special cementitious mixes for the construction and fire-proofing industries. We hope you will wander through our site and learn more about perlite and vermiculite, and how they are used throughout the world today!

Commercial Greenhouse Production
with Perlite and Vermiculite Soil Mixes
In the following eight sections, there are pages of helpful information and links about perlite and vermiculite, and the many usesof perlite and vermiculite. We hope you will contact us if you have any questions: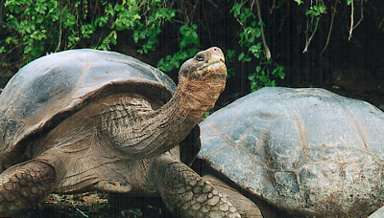 For instance, vermiculite is used at the Darwin Research Station in the Galapagos Islands to hatch turtle eggs!
---
Because our site has grown to over 165 pages, you may find search engines helpful in locating what you want. Or just feel free to contact us!!
---
If you don't really want The Schundler Company,
but want to read Brian Schundler's journal of his hike of The Applachian Trail,
go to:
Brian's Journal of his Hike of The Appalachian Trail
or,
The Schundler Family Website

If you don't really want The Schundler Company,
but are looking for information about Bret Schundler
the former Mayor of Jersey City ,
former Republican candidate for Governor of New Jersey,
and former New Jersey Commissioner of Education
go to the Schundler.org web site:
www.schundler.org

---
The Schundler Company
150 Whitman Avenue
Edison, New Jersey 08817

Sales:732-287-2244 * Plant:732-287-2246 * Fax:732-287-4185